Alpha Kappa Alpha Sorority, Inc.® Beta Chi Omega Chapter celebrated a major milestone in December: 84 years of sisterhood and service in Roanoke, Va.
Beta Chi Omega was chartered on December 3, 1938, through the efforts of 12 trailblazing women. The local group of AKA women realized it was their duty to promote the sorority's international mission of service to all mankind to the Roanoke Valley and to extend the privilege of AKA membership to other deserving women. The 12 college graduates met to discuss forming a chapter.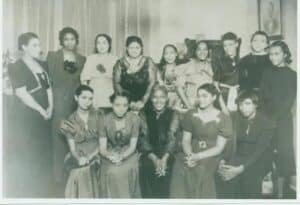 Spearheaded by Eunice Poindexter, the other members present were Hattie Witten Austin, Martha Coleman Bolden, Annette Means Cooper, Gwendolyn Johnson Lawrence, Hortense Tonsler Macklin, Helen Ricks Saparo, Gertrude Turner Scott, Elizabeth Taylor Smith, Alice Louise Turner, Sylvia Means Weeks, and Dorothy Dodd Witten. As a result of their efforts, Beta Chi Omega was chartered on December 3, 1938. The legacy of Beta Chi Omega's charter members lives on today through the chapter's continued commitment to the sorority's local, regional, and global initiatives.